The view from Paris: Charles Meryon's Pacific etchings
From May 2022 to October 2022.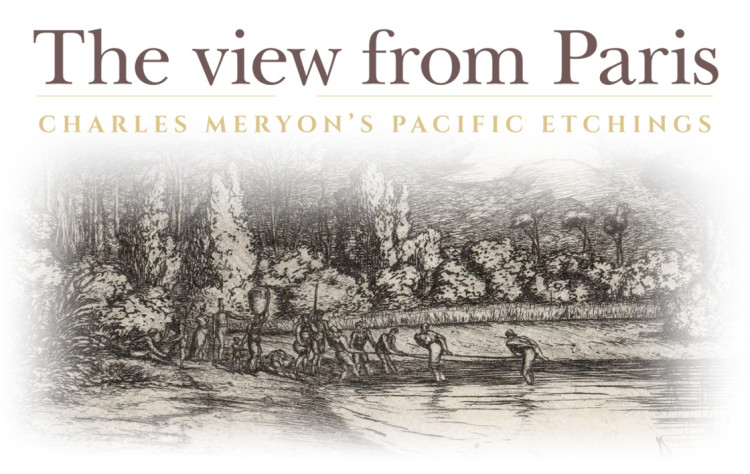 This exhibition showcased seven etchings by the renowned nineteenth-century French artist, Charles Meryon (1821-1868).
As a young naval cadet officer, Charles Meryon was stationed at Akaroa with the French corvette Rhin from 1843 to 1846. During that time he made a wide variety of drawings: landscapes, portraits and natural history studies. More sketches were made when the Rhin visited the French Catholic mission stations that were dotted around the Pacific.
In the 1860s, Meryon used drawings from Akaroa and other places in the Pacific to create a series of prints for an album, 'Voyage à la Nouvelle Zélande' - A Voyage to New Zealand. Prints from this series are now in art collections around the world.
This exhibition was possible because of a gift of five Meryon etchings to Akaroa Museum in 2021. The donors were Andrew Baker and Katarina Vesterberg, Australians who have been frequent visitors to Canterbury and Banks Peninsula. The donation was, in Baker's words, 'dedicated to those who perished in the 2011 earthquake - and acknowledging the endurance of its survivors.'
---
Ngā Taonga me ōna Kōrero - A decade of collecting
From November 2021 to April 2022.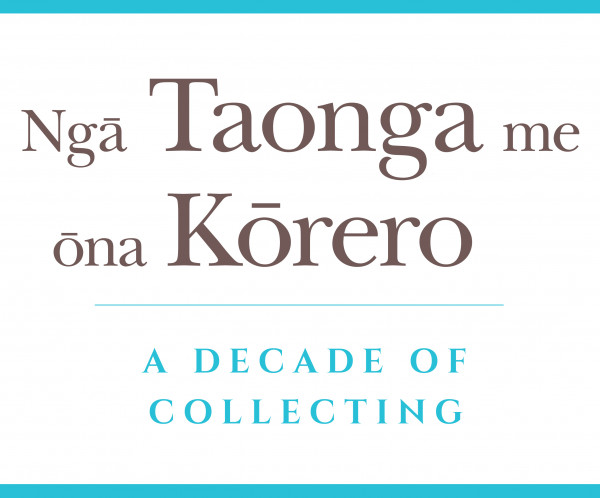 Akaroa Museum's summer 2021/2022 exhibition reflected on the museum's collecting over the last 10 years.
The title referred to both the things that are collected, the taonga, and the stories, information and discussion that are collected with the taonga – the kōrero.
With the addition of each new taonga and its kōrero to the museum collection, the possibilities of the collection as a resource for knowing about the past and describing it increases.
The upshot was an exhibition comprising an eclectic mix of over fifty taonga, along with 80 digitised photographs on display. Restored 19th-century paintings, medals and certificates, the Akaroa Junior School dental chair, a World War Two sea mine, and much more were also on display.
---
Beneath: Three Archaeological Sites In Akaroa
From August 2021 to November 2021.
Picking through century-old rubbish does not sound glamorous, but this is often what archaeologists excavate. This exhibition explored what rubbish can tell us about how our ancestors lived.
On display were some of the finds from the Akaroa properties, 20 Bruce Terrace, 15 William Street, and 9 rue Balguerie.
---
Comte de Paris 180
From April to June 2021.
Akaroa Museum remembers the French and German settlers who arrived in Akaroa on the Nanto-Bordelaise chartered ship, Comte de Paris, in 1840.
The exhibition included photographs and stories of some of the 58 Comte de Paris settlers, pictures of the houses they lived in and details of their land holdings.
Descendants of the de Malmanche, Lelievre, Libeau and Breitmeyer families contributed their thoughts on what it means to be part of those families.